Appointments: Morning and Afternoon Appointments now Available
Helping you understand and manage your emotions and behaviors is my primary focus.



How I Can Help You:

I have been providing mental health therapy to clients since 2009. We all need support in dealing with life's challenges, but sometimes just asking for help can feel as overwhelming as the problems for which we are seeking support.

Whether you are looking to learn new ways of dealing with behavioral, emotional, or relationship patterns, or are seeking support for your child or family, I will offer my clients a compassionate, supportive, yet challenging environment in which to achieve their full potential. When I talk with adults and adolescents, I work to create a space where they feel supported and safe while also incorporating some fun!

Customized Mental Health Therapy

My goal is to help you find practical, efficient, and effective answers to the challenges you are facing.

I work closely with you to ensure your success through a healthy therapeutic relationship.

​Therapy sessions are tailored to fit the client's individual needs.
---
Bree Winkler, LPC, CAMS-II, Ed.S.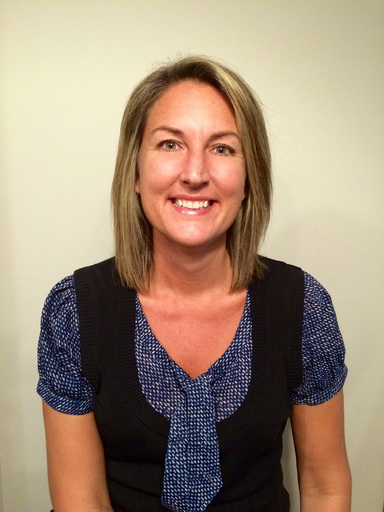 Bree Winkler LPC
I am a Licensed Professional Counselor in Georgia (LPC005623) and a Certified School Counselor (P-12). I received a Master's in Education and a Specialist in Education from Georgia State University. I received a BA in Psychology from The University of Michigan (Go Blue!) in 2000.

I continue to attend conferences to learn more skills and techniques for topics that I am personally passionate. I completed anger management certification in 2014 (CAMS-II). I utilize this curriculum to work with adults and adolescents, as well as in group counseling. It provides practical ways to identify and manage intense emotions. I recently complete the Prepare/Enrich program for building strong marriages. I am certified in administering, interpreting, and implementing exercises for premarital and marriage counseling. I am overjoyed to help clients be aware of potentially problematic areas in their relationship and intervene before it is detrimental.

I have been counseling since 2004, initially as a middle school counselor and later honing my skills in a variety of settings including PHP programs, counseling agencies, and hospitals before opening the doors to my private practice.

I provide counseling services to individuals and couples. My specialties include working with adults and adolescent to manage Depression, Anxiety, Anger, and Relationship issues. I have a passion for helping people learn the skills to live the life they truly desire.

I provide a Holistic approach to therapy by incorporating Cognitive Behavioral Therapy, Psychoanalytic Therapy, and Solution-Focused
Therapy. Building and practicing coping skills is a vital part of therapy with me. I am committed to providing a safe therapeutic environment for you to learn to use healthy coping strategies to manage the challenges of daily life.

In my free time, I enjoy running, reading, dancing, and spending time with family and friends.
---
---
Benefits of Counseling

​Hello and thanks for visiting Private Counseling's Blog "What's New in Therapy"! I am Bree Winkler and I'm a licensed professional counselor. You are watching this video because you think you could benefit from some therapeutic help. BUT, you are also nervous and unsure about the process. You don't want to waste your time or money. You aren't sure if your issues are big enough for professional help. Does this sound like you? Of course, it does! We all wrestle with the unknown. Therapy is a new experience, either because it is your first time ever talking to a counselor for help or it is just a new therapist to talk to. Here are a couple of tips to help you navigate this process.

Everyone, and I mean everyone, needs help. You are not 'crazy' when you go to therapy. Instead, you are choosing to take care of yourself. Help is available.
You might be thinking, 'I have friends and family I can talk to,' which is probably true. But, what if you need to talk about your relationships with them? Or, what if they just don't know how to really listen to you to understand you completely? Or, what if you don't know how to express yourself to them? This is why counseling is beneficial.
Another reason for counseling is breaking poor habits. Habits are difficult to change. Why? Because it takes work and because change is uncomfortable. A good counselor can help you make a plan to change an unhealthy or unhelpful habit, as well as support and encourage you through the process.
People want to know what type of reasons someone would attend therapy? Clients go to counseling for a variety of topics. I specialize in helping clients cope with the normal events of life: relationships, anxiety, mood changes including depression, anger management, handling unexpected events such as grief, job loss, moving, and also helping build communication skills for all aspects of a client's life.

People also ask how long they would have to attend therapy? Well, that also depends on the person. Some clients attend counseling for a few sessions to resolve a specific issue or reach a particular goal; other clients attend therapy for many sessions, depending on their personal needs.
The final tip I have today is about the therapeutic relationship between counselor and client. This relationship is the MOST important aspect of effective counseling. Trust your gut during your initial phone consultation with a prospective therapist. If you are going to share your deepest secrets and fears with the counselor, then you need to feel comfortable trusting that counselor.

I hope these tips were helpful for you in making a decision about counseling. If you are watching this, I would be honored to be your therapist. My office is located in Peachtree Corners. If you live in GA, also offer Skype sessions for clients who cannot easily make it to my office. I hope to hear from you soon! But, most importantly, I hope you find the right counselor for you to get the help you need. Have a good day!
---
---
Location
Therapeutic Hours
Monday - Thursday: morning and afternoon appointments available
---
Testimonials
What I want in a Therapist
It's hard to sum up Bree in a short review. She helps me get through things. She brings things up that I've never thought of before which is what I was in a Therapist. She's not judgmental and she's forgiving of my tangents :)
March 06, 2017

100 Percent Awesome
My counselor is legit and has supported me over a year and I deeply value having her in my life.
February 09, 2017

​Thank you for your follow-up telephone call today. I appreciated it. My grandson told me about your meeting as soon as he got home from school and said to me, Grandma she is "right on point." We shall see how things go. Again, thank you very much.
-- Eleanor, grandmother of 12 year old boy

Outstanding
Bree really is one of a kind. An excellent listener who always knows how to challenge me.
October 11, 2016

Excellent
Consistent, thorough feedback. Bree is great!
May 02, 2016

Bree Winkler, LPC
Wonderful, caring, thoughtful and insightful.
February 07, 2016

Blond Angel
Bree is amazing, and you truly feel connected regardless of the issue. Keep it up, Bree!
November 20, 2015

Good progress!
Making progress slow but steady. When I started I was suicidal and just really depressed and Bree has given me a lot of good advice and tips. I do journal every day but I need Bree to remind me every day because I have so much going on I often neglect my mental health, which is where Bree comes in.
October 21, 2015

Good Listener.
New to this but good patient listener and uses good techniques to help you turn around your thoughts with cognitive behavioral therapy. Hard to start off due to uncertainty of how to use technologies and set up, but once on a roll, very useful.
October 12, 2015

Wonderful person!
Bree Winkler is a wonderful counselor who, when she worked with me, was very responsive and insightful. She offered both comfort as well as advice to resolve my issues.
September 15, 2015

Bree Winkler helped me find myself again!
Bree Winkler has been an amazing therapist! Because of her help I have reconnected with my husband and saved my marriage. I've also been able to break unhealthy habits that were causing stress on me and my marriage. She is patient and offers wonderful advice. She listens and tries to understand me and my choices. I feel blessed to have her!
August 26, 2015

Progress!
I was needing help learning how to be more assertive and set boundaries for myself, and Bree has helped tremendously. I went from anger because of being walked all over, to standing up for myself and having peace in my relationships. She always responded quickly and kept me focused on what really mattered.
August 13, 2015
---
Confidentiality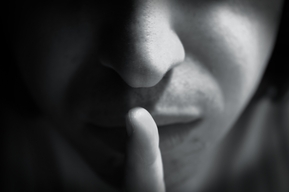 Discussions between a therapist and a client are confidential. No information will be
released without the client's written consent unless mandated by law. Possible exceptions
include, but are not limited to, the following situations:

1. I determine any information revealed in session indicates physical, sexual, or emotional
abuse and/or illegal neglect of child(ren) or of elderly or disabled persons.

2. I determine you are a danger to yourself or others.

3. I am ordered by the court to disclose information.

4. You (or parent/legal guardian) sign a written consent.
---
---
MISSION
I believe therapy should be a Holistic approach to healing the entire person. My mission is to maximize client satisfaction by providing quality therapy in a compassionate and respectful manner.
VISION
My vision is to provide mental health services to individuals and families in a comfortable environment. I will respect client's cultural, religious, and ethnic diversity. Therapy will focus on integrating Cognitive Behavioral Therapy with Psychodynamic Therapy to create a partnership between the client and the counselor