Thanks for all you have done for my son. He has really matured while he was in middle school and, at least in part, that was due to you. Thanks for listening to him anytime he had a melt down and helping him work it out. -- Marie, mother of 14 year old boy
I just want to say that I really appreciate, and I wish I could pay you back, the attention to my daughter this year. I am very proud of her and fail at times in communicating that to her. Your encouragement has made an impact on her, and one that I think will carry her through life. She was frustrated with life this year. It's been a struggle for me to find a way to help my daughter, and frankly I'm proud she found a way to get through it. It wasn't as a result of me, but as a result of you. Again, I can't say in words how much I appreciate your attention to my child and I'm confident she will never forget your words of encouragement and advice!!!
​-- Dee, mother of 14 year old girl
Appointments
: Monday - Thursday starting at 4:30pm for Adults and/or Teens.
Call
or
Email
for a FREE phone consultation!!
Anger Management
What is
Anger Management
?
Anger is a strong feeling of annoyance, displeasure, or hostility. Anger is a normal emotion. Everyone experiences anger. Problems arise when a person's action cause pain to themselves or others. Anger Management is a
skill
that a person needs to learn in order to practice responding to anger feelings in a healthy and productive manner.
Therapist Qualifications:
Bree Winkler
has been a Certified Anger Management Specialist since 2014. Through training and experience, I can help you (or your adolescent) understand and handle problematic anger responses. In-session and homework practice will both be key elements in making positive habit changes.
Signs and Symptoms of Anger:

Grit your teeth
Headache
Heart races
Sweaty palms
Red-faced
Stomachache
Overly emotional
Get depressed
Feel guilty
Feel hopeless
Feel resentment
Become anxious
Feel impulsive
Lose sense of humor
​Crying

Dangerous (re)Actions of Anger:

​​Cry/yell/scream
Alcohol Addiction
Illegal Drug Usage
Get sarcastic
Using Mean/Disrespectful Language
Abusive (physically, sexually, emotionally)
Ending meaningful relationships
​Withdraw/Avoidance
Risk-Taking behaviors
Refusal or Unable to Communicate Effectively
Self-Harm
​Suicidal Ideation and/or Intent
​Destruction of Property
Others are Afraid of you
---
---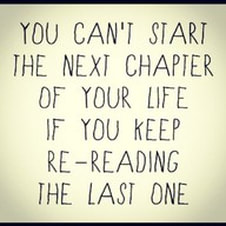 Through counseling, you will learn to:
Identify your anger triggers
Accept that anger is a normal part of life
Practice expressing yourself in a healthy manner; your feelings, needs, and thoughts.
Safely explore why anger is controlling you
Learn alternative ways to express anger (verbally and physically)
Recognize that asking for help is a good choice
Feel proud of yourself
---